No-VOC™ Gel Polish Remover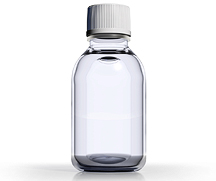 No-VOC is a mark of California Chemical Specialties.
Introducing…
a breakthrough for gel polish removal
NO

YES

Acetone

Fast removal

Methyl Ethyl Ketone

Low Odor

Hazardous Air Pollutants (HAPS)

Gentle to skin and nails
Works great with dip systems too!

Patent Pending
Standardized testing was conducted with the largest brands of 3-step gel polish
Removal with No-VOC is fast, as much as 50% quicker than acetone.
No-VOC Gel Polish Remover takes off gel polish in as little as 5 minutes.
Minimum order quantities are required
Through EssPac, a division of Esschem, CCS products can be custom packaged and labeled to your specifications.
Please click here for our Frequently Asked Questions (FAQ)